CREATIVELY SIMPLE LIGHTING with JAKE HICKS
£299.00
This workshop will show you how to take phenomenally creative photographs that revolve around having a lot lighting skill not a lot of lighting gear!
Out of stock
Details
Creatively Simple Lighting Workshop
I've been working on this workshop for many months now so I'm super excited and very proud to finally announce this brand new addition to my lineup of popular training events. My new Creatively Simple Lighting Workshop was born from a desire to try and debunk a common misconception about creative lighting in that great images are the product of having multiple lights and tons of expensive gear. Sure, you can get some fantastic images with a lot of shiny new photo gear but it certainly isn't a prerequisite to capturing eye-catching and engaging imagery that will hold your viewers attention.
This worksop will show you how to take phenomenally creative photographs that revolve around having a lot lighting skill not a lot of lighting gear.
The 3 fundamental lighting principles
During the course of this day long workshop I aim to equip you with the tools to master creative lighting with limited gear by using 3 basic lighting principles. The 3 fundamental lighting rules that I'll be explaining can be applied to any lighting situation and with any number of lights and they're also applicable to both flash as well as natural light. It's with a mastery of these 3 things that will enable us to create incredibly creative lighting but with only one or two lights and a little imagination.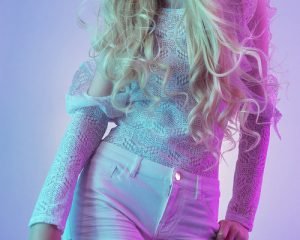 3 barriers currently holding your creativity back
One of the reasons I was moved to write this workshop was because over the years of me delivering my other lighting courses I was continually asked the same three questions.
I don't own any strobes, but can that setup you've shown us be achieved with speedlights?
I only have two flashes, can that technique be achieved with only a two head kit?
I don't have access to a studio, is it possible to achieve this lighting in a small space like my home?
Everything I teach at this workshop will be achievable with speedlights, it'll be possible with only two flashes and it'll all be achievable in a small space like your home.
So not only will I will be providing you with the skills to master lighting with limited gear but I'll also be providing ideas on how to think creatively with your lighting gear too. I'll offer DIY alternatives to modifiers and light shapers that are available on any budget so there really is no excuse to not see an immediate and marked improvement in your lighting.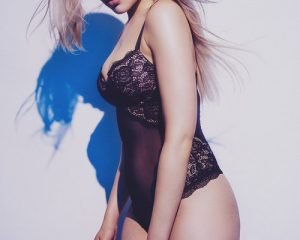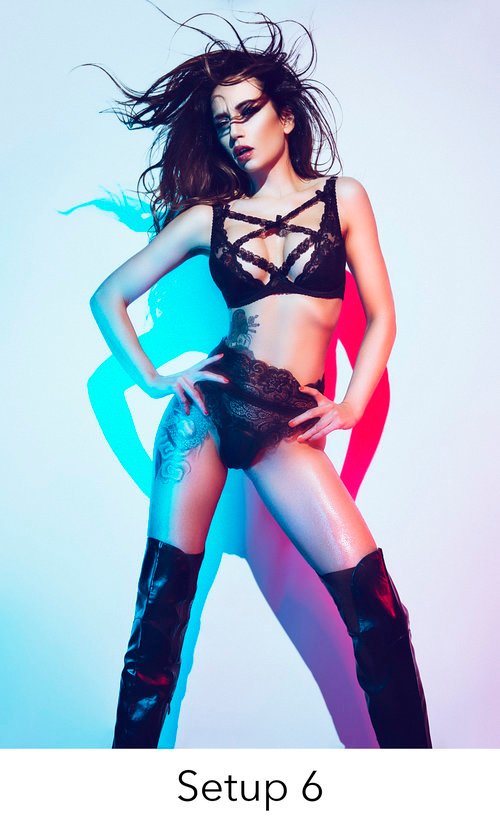 Want to take it to the next level
If you're one of us who already has multiple lights and wants to take it to the next level, I'll also be showing you how to turn some of these simple two light setups into more advanced and dynamic setups with three and four lights too. So no matter what level your at with your lighting, I really feel like this workshop has something for everybody.
The Creatively Simple Lighting Workshop Agenda
As with all of my workshops, these are training events not simply portfolio builder days. My aim is always to empower you with the skills to leave on the day and create these images on your own. So everybody will not only leave with a ton of outstanding images from all of the setups we'll be learning and shooting on the day but also the knowledge of how to recreate them in your own shoots too.
10:00am – Introductions
A little about your photographic journey. Where you are now and where you want to be so I can equip you with the skills specific to your needs.
10:30am – Theory
All of my lighting is built on a fundamental understanding of what is happening with light and how it interacts with everything it touches. It's at this stage where I'll discuss the three fundamental lighting principles that we'll be using for the rest of the day and I'll do this via a presentation that all attendees will receive in the form of a PDF after the event. That way, you don't miss a thing from scribbling down notes.
11:30am – Setup 1 – The Power of the Single Light
This will be simplest setup of the day but don't let this single light setup fool you into thinking it's unimpressive. This setup if done correctly can be achieved in minutes and produce outstanding results, each and every time.
12:15pm – Setup 2 – Two Light Pastel Glow
Next, I'll show you how the addition of a second light can dramatically change the shot to create something completely different. This is a powerful step as this really shows you the true power of creativity and how it can wielded very quickly and efficiently to create dramatic portraits.
1:00pm – Lunch
This is usually a working lunch but I'll be on hand to discuss any questions you might have as we take a break and grab some food that will be provided by the studio.
1:30pm – Setup 3 & 4 – The Pastel Look
Things will start to get more interesting in the afternoon as we ramp up the skill level and dive into some pastel gelled lighting techniques. If you've attended any of my workshops before, you'll have no doubt noticed we cover several gelled lighting setups. This new workshop doesn't simply reuse those techniques with pastel coloured gels but introduces a completely new way of shooting with gels to achieve those stunningly beautiful soft pastel tones. I will explain a base two light version of this technique and then we'll build on that by adding a third and fourth light to show you how it can be developed.
3:15pm – Setup 5 & 6 – Coloured Shadows
For the final two setups of the day, we'll switch gears completely from the previous pastel look and explain how to achieve razor sharp shadows in a studio. This is yet another simple but incredibly effective technique once you're aware of how lighting works. We'll be applying what we learnt in the morning theory session to craft these last two looks and firstly I'll show you the two light coloured shadow and then we'll switch it up and show you how to create the more advanced three light dual coloured shadow look.
4:30pm – Final Questions
In this last half hour I'll take the time to wrap everything up, tie it all together and ensure that everybody leaves with a complete understanding of everything discussed throughout the day and fully equipped to recreate everything we've learned.
5:00pm – Beer 😀
PLUS: All attendees on the day will receive a pack of my Shoot-Thrus
This is my brand new creative product and it's only available exclusively to workshop attendees.
Frequently Asked Questions
Is this the right lighting workshop for me?
This workshop is squarely aimed at anybody who wants to not only learn the fundamentals of studio lighting but also those who really want to add a creative element to their current portrait work. Perhaps you're bored of shooting the same old white background studio images, perhaps you're looking for a way to add something different and unique to your portrait clients. You want to do all of this but you don't want to invest a whole ton of money on new equipment. This workshop is aimed at those who are looking to take their lighting to the next level but want to do it with the kit they already have.
Can you summarise what I'll take away from attending your Creatively Simple Lighting Workshop?
You'll learn a core set of skills that can be applied to any lighting situation with any number of lights. I'll equip you with three fundamental lighting principles that once understood will open up a whole world of creative lighting. I'll also teach you how I setup 6 incredibly creative lighting setups and then you'll get the chance to shoot all of those yourself with a professional model. On top of all of that, you'll walk away with a ton of outstanding pictures plus a copy of my entire comprehensive teaching notes in the form of a pdf.
Do I need any prior knowledge before I arrive?
I strongly believe that this course really is for anybody that is exciting about learning more about studio lighting. I set everything up and you can choose to get as involved as much or as little as you like. I would however recommend that you're familiar with shooting with your camera in Manual mode and some experience of off-camera flash is preferred but not mandatory.
What do I need to bring with me on the day?
Pretty much any camera that can shoot in Manual mode will do and one that has a hot-shoe to trigger the lights. If you'd like to bring a selection of lenses then you can do. A zoom lens that covers a range of at least 50mm-85mm will be fine for the entire day. If you have any 50mm or 85mm primes then feel free to bring those too. I shoot with a Nikon camera so if you're a Nikon shooter you're always welcome to use my lenses too. You can bring a notepad if you like but all attendees will receive a pdf of everything discussed on the day.
Can I use the images I take at the workshop?
You can of course share any pictures you take of the model on your portfolio and on social media but you may not use any of those images for commercial gain. This basically means you can't sell the shots to stock agencies or get them published in magazines etc.
What if I have a question about something after the workshop has ended?
As with all of my workshops, I will put together a Facebook group after the event for all of the attendees on the day. This is a great place to share the shots you took on the day, connect with the other attendees and of course ask me any questions that you didn't ask on the day. This is also a great way to get feedback on any future shoots you may have using the skills learned at the workshop too. I take training very seriously so I'm happy to offer advice and feedback as you implement what you've learned from my workshops.
Click on the picture below to go behind the scenes at Amersham Studios: