RPS: Photographic Wellbeing with John Humphrey FRPS
Start
October 7, 2020 10:00 am
End
October 7, 2020 4:30 am
£120.00
Innovative techniques to produce personal and distinctive images to explore the beauty of flowers with John Humphrey FRPS.
Flowers are the most photographed of all subjects. This is not surprising since they are inherently beautiful and offer endless variety of shape, colour and texture. However, it can be difficult to find ways to portray flowers that are different from the countless existing images.
In this one-day workshop, John demonstrates a range of innovative approaches to flower photography designed to produce results that are personal to the photographer and that will stand out from other flower images.
Event Details

How to combine photography with positive psychology to develop happier, stress-free lives.
These days we are exposed to constant change. We are challenged by work, relationships, money, health, travel, politics, IT – to name just a few! As a result, the stress reaction – sometimes known as fight or flight – is being triggered all the time. This is not just unpleasant, it is damaging. Our bodies are not designed to handle the hormonal changes of the stress response and the result can be both physical and mental damage.
Photography can come to the rescue. In this one-day workshop, John presents an eight-step programme for using photography as a route to mental wellbeing. The day is a combination of photographic presentations and exercises designed to manage stress and provide lasting tools to ensure a balanced life and an antidote to modern day pressures.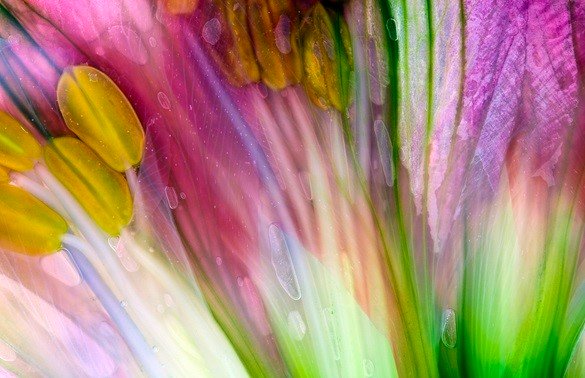 Topics covered include:
Achieve the condition of Flow, the state of immersion in energised focus.
Find beauty in ordinary things to become fully conscious of our environment.
Set a photography goal as an escape route from everyday pressures.
Become an artist and let your 'right brain' have its say.
The workshop is relaxed and participative.
Please Bring: Your camera and some of your photographs (as prints or on camera or phone screen).
Our Experts Credentials:
This workshop is run by John Humphrey. John is a Fellow of the Royal Photographic Society who has spent most of his working life in the field of positive psychology. He is an established lecturer and writer on photography and on mental wellbeing. www.johnhumphrey.co.uk
Not quite what you are after?
We now offer a number of bespoke workshops we've developed and deliver for the The Royal Photographic Society and will be adding more shortly.
Sign up here and we will send you details.
Click on the picture below to go behind the scenes at Amersham Studios: